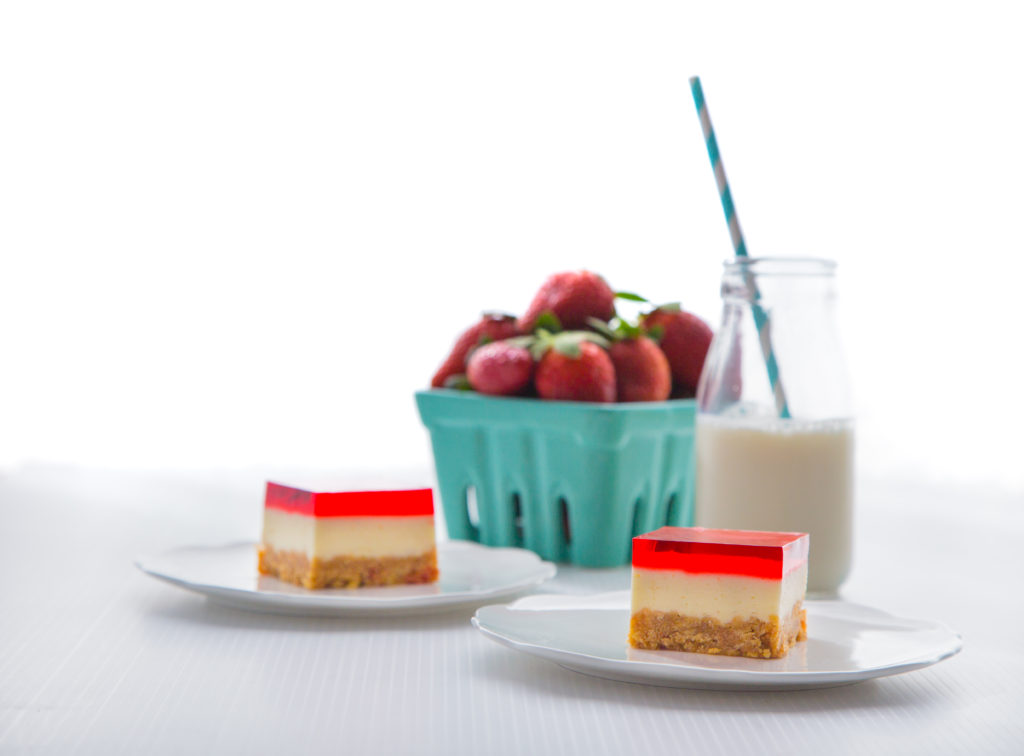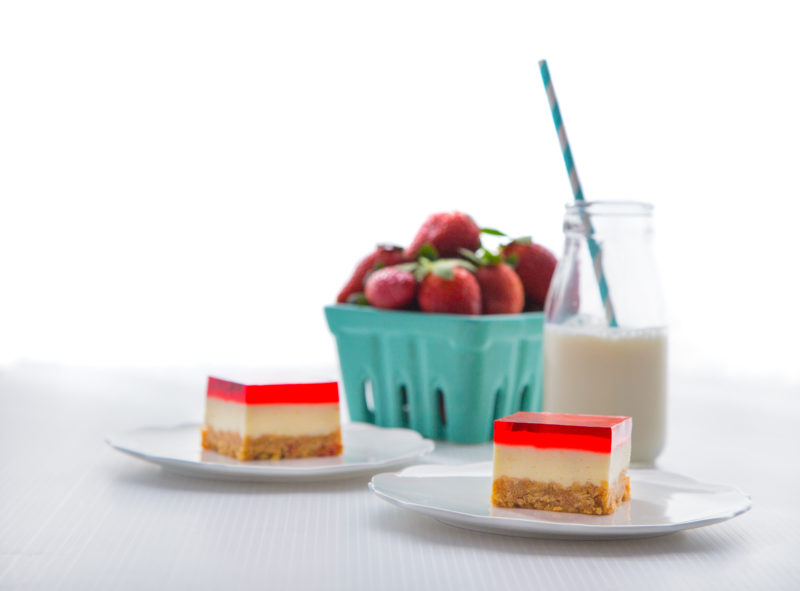 With an easy biscuit base, rich vanilla bean cheesecake middle and a wobbly jelly topping, this tripe-layered treat is a no-bake favourite!
Serves: 24
Prep: 45 min + chilling
BASE
250g wheat biscuits, crushed
150g butter, melted
CHEESECAKE
12g gelatine powder
¼ cup (60ml) boiling water
250g cream cheese
2 cups (300ml) pure cream
1/3 cup (50g) icing sugar
1 tsp Hansells Vanilla Bean Paste
JELLY
1 packet raspberry jelly
METHOD
Grease and line a slice tin with baking paper, set aside.
Combine biscuits and melted butter until well mixed. Press evenly into slice tin using the back of a spoon to smooth. Refrigerate for 30 minutes to set.
Place ¼ cup boiling water into a small microwave safe bowl and mix in gelatine powder. Microwave for 30 seconds, stir well and allow to cool slightly.
Beat cream cheese until smooth, then add cream and sifted icing sugar and mix until well combined. Add cooled gelatine and Vanilla Bean Paste to cream cheese mixture and mix well.
Pour over set biscuit base and smooth well as uneven areas will be visible through the jelly layer. Refrigerate for one hour to set.
Once set, prepare jelly according to the instructions on the packet. Allow to cool to room temperature.
Once cooled, remove slice from fridge and carefully pour jelly over cheesecake layer. Refrigerate for at least one hour or until set.